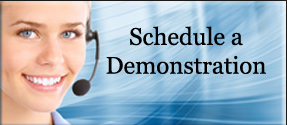 800-229-1130
Billing for Water, sewer, electric, gas, refuse-garbage and much more! Accurately manage your billings, history and account transactions. This full featured and user friendly software does it ALL ! Flex rates, flex schedules, easy to use report writer.......
Banyon Data specializes in providing local municipalites, cities, towns and public utilities with full-featured, and quality software that is affordable. Our flexible and comprehensive utility billing software allows both public and private entities to bill any meter or non metered services. Sample services billed included: water, storm water, sanitary sewer, gas, garbage, electric, cable television, phone, re-connect fees, taxes, etc.
Banyon Data Utility Billing integrates with our Fund Accounting and Point of Sale Software to eliminate duplicate entry of receipts and revenue. Furthermore, time saving modules like Meter Device Interface (download readings), Bank Auto Pay (ACH), and Customer Web Portal allow customers to view and pay their bill online using a credit card or bank account.

Contact our team today to receive more information and schedule a demo. See for yourself how Banyon Data will save you time and money!

___________________________________________________________________
A few popular features include:

Look up customer 7 easy ways
Unlimited services and rates
Flexible payment/receipt priority
Easily reprint customer bill, history detail, & history summary

Owner, penalty, & disconnect notices

(Postcards or Statements)



Print and track meter check work orders & final read orders
Easily un-post receipt or penalty
Flag for high, low, & no usage/readings
Certify unpaid balances to taxes
Flex-schedule services to bill by period(s)
Estimate based on last usage or last year
Bill out average, low, high usages compare period(s)
Print postcard bills or full statement bills

Interface to handhelds/radio/phone reads
Direct Payment, Email bill, Online Pay
Easy & fast final bill process
Tier Report module to compliment rate studies
Year/month/quarter end reports
Receipts sent by batch to Banyon Data Fund Accounting
Customer Web Portal and email bill

---
Modules to compliment Utility Billing
Direct Payments: Directly debit customer bank account.
More detail
Meter Device Interface: Automatically load readings from handheld device(s). More detail

Certification to Taxes: Automatically certifies unpaid balances to certification file and sends out notices. More detail
Fire Hydrant Management: Track location, picture, maintenance & flushing. More detail

Tier Report: Run rate studies and "what if" scenarios when considering rate changes. More detail
Receipt Barcode Scanning: Scan payments directly into receipt batch or Banyon Point of Sale. More detail

Disconnect Notices: Prints on special forms and can be printed as door tag too. More detail

Customer Web Portal : Allow customers to view bill online, billing history, and make one time or recur payments. More detail
Email Bill: Send utility bills via email (Save on postage.) More detail

Deposit Slip Printing: Print a deposit slip right from posted receipt batch. More detail
Accounts Receivable Transfer: Directly send utility billing calculation over to fund accounting where accounts receivable is debited and revenue credited. More detail
Service Order / Work Order : Create custom service orders and print or email. More detail

---
Utility Billing Sample Reports (hundreds available)