Designed for billing water, storm water, sewer, electric, gas, garbage, recycling, submeters, combo meters, etc. Create detail customer accounts, attach customized services and rates. Full billing history, edit bills, adjustment tracking, meter device interfaces (AMR/AMI), direct payments, online payments, email bills, work orders, and 1000's of reports.

We have the

popular full-featured version

for billing over 500 accounts and then we offer

UB Lite

as a
low cost alternative for
smaller organizations billing under 500 accounts.

Data Sheet Meter AMR Interface
Popular Full-Featured Version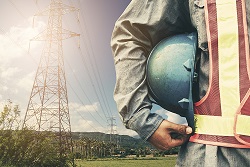 Interfaces with Banyon Fund Accounting

Track owner, renter, & billing information

Unlimited services (metered or non)

Flexible billing schedule

Bill sewer on water use or average periods

Setup cycle, route, or section billing

Track deposits, interest & apply to final bill

Easy and fast final bill process

Easily reprint customer bill & history

Set payment/receipt priority

Easily un-post receipt or penalty

Flexible penalty setup

Owner, penalty, late, & disconnect notices

Print meter check & final read orders

Flag for high, low, & no usage/readings

Enter & track status of customer concerns/calls

Store scanned attachments

Estimate meter readings

Sump pump tracking

Print postcard bills or full statements (25 forms available)

Print USPS Intelligent Mail Barcode

Over 50 standard reports or 1000's of create your own

Export reports to Word, Excel, or PDF
Essential, Time Saving Modules
Outsource Bill Print File (work with any 3rd party vendor to print bills)