Download Updates
Important Notice(s):
Effective September 1, 2021 -

Banyon Data has notified all active support customers and given you a unique KEY CODE that you will use to install a downloaded update of Fund Accounting, Payroll, Utility Billing and UBLite software. In the future your support invoice or billing invoice will have a KEY CODE printed on the invoice in the contract box at the top of the invoice. Remember, you are only permitted to install the software with the KEY CODE so long as your entity is current and active with your annual support.
User Guides for All Software including Fund Accounting V12
Hardware Specifications and Setup Guide
Computer/Server Install and Setup requirements for IT/computer installers.
__________________________________________________________________________________
Payroll: bdspay10-pw062822.exe Ver. 10.57 6/28/22
This release replaces the old tax tables for both Federal and State(s). (Remember to install to the correct folder where the Payroll software has been installed. During the installation process a prompt will show you the default folder that is usually \BDSWIN. If different check the box to locate an alternative folder that contains the Payroll Application).
Added new Illinois IMRF Reporting Format for Payroll
Alabama Tax Table Updated - download tax table update above
941 2022 Update
Updated Wisconsin 2022 Tax Withholding Method
2022 Tax Table update loaded along with download version of Payroll application
Oregon Payroll Tax Calculation added
Added changes to North Dakota e-filing of SUTA to accomodate field change
Added new hire magnetic reporting update
Option added to change check numbers
New 2020 941 Form interface available. Released by IRS to reflect Social Security deferral calculation
Michigan Retirment Module added (MERS)
Added option to defer Social Security Withholding from Sept 1-Dec 31, 2020
2020 W-4 option calculation correction
Illinois (IL) retirement reporting updated
Added employee share of Social Security being

exempted from COVID-19 related gross on 941

Added Illinois Retirment reporting
Tax update for 2020 added. Uses tables for 2019 and 2020 W4 form submitals.

Report fields for State: Options added to Pay Control Report Writer to include rate of pay and date of hire with the employee name and address

Tips now included in Gross Wages calculation of PERA (MN Retirement Report)

Added ability to run Workers Comp Reporting by period(s)

Add more space for MN payroll check stub memo field for phone number to be added as required

Reporting MN State Unemployment retains full digits for ID when exporting or sending

Custom feature - for Montana cities and the MT SUTA online reporting

Custom feature - for client to opt in/out of showing all ded/ben on pay register amount or no amount

Added ability to set local tax as tax sheltered

Iowa W2 Electronic Reporting to State AVAILABLE NOW

Improved Timecard submission to Payroll Application

Added variable overtime rates for MN city and duplicate check verification

Added ability to print /email check stubs (option)

Update for Montana retirement reporting statements

Improved reissue check process and transfer to Fund Accounting

Added break time auto deduction

Added Oregon Taxes (State Tax is calc'd after Fed Tax taken from Gross)

Added Report Writer improvements to CSV export format

Changes to W-3C

Added NEW magnetic W-2 filing change for FF code-healthcare reporting on W-2 (12/20/17)
941 form change (again). Changed program to handle new expanded 941 Federal form
________________________________________________________________________________________________
Only download the Electronic Timecard Module update if you have purchased this module from Banyon
(There would be a separate "Banyon Timecard" icon on your desktop if you have purchased)
Timecard Mod DOWNLOAD: bdsexp10-080921b.exe 8/9/21
Option added to select which task to log time under

Manual timecard entry option now available for non-electronic accessible employees
_________________________________________________________________________________
Fund Accounting V12: bdsfund12-pw060222.exe V12.38 5/9/22
Added ability to choose defaut window for opening the Fund Accounting program. See Setup and the Preference Tab
Color options added for Reciepts, Payments and Journal Entries background screens. See Setup, Preference Tab menu.
1099 Update for Electric Filing Added
Updated NEC form for 3-up type form
Expanded columns to allow for full-view of batch names
Added updated check range on check detail register-Fund Summary Check Report
Change Billing Invoice Due Date prior to posting
Added options showing hidden columns in Report Writer Chart of Accounts
Added "Undo Move" after moving batch to return it back to original accounting period
Combine Cash Accounts for Cash Balance Report
Undo a Voided Check
Utility Batch Import to fill in next reference #
Print Mailing Label from Checkwriter Screen
Added tools menu item (password protected) to reset/load default FA reports
Many enhancements/improvements in Chart of Accounts, Invoicing, Batches, Batch Reports, Checks, Vendor, Workflow and Recon
Change Budget and Chart of Accounts entry improvements
Improved 1096 and 1099 forms generation-All Types
Add the box 6 option to the 1099-G form
NEW 1099 mandated changes added for 1099 MISC, 1099 NEC, and 1099-G

(1099 Vendors must be edited for type used before generating 1099s)

Envelope printing forced margins for Envelope #10

Batch total display is back! Option to use or not use on Batch Screen Options menu at lower left

Preview screen to print now has option for color or black/white printing

Print evelope now defaults to evelope size

AP check list now alpha order in listing

Reissue check now prints current date not original date entered

Added Workflow entry from batch that saves to workflow table

Added print opton for Chart of Accounts Descriptions in Startup

Many new features and changes added for Batch Entry Check Register, Checks, RW, Vendor, etc.
Added for Indiana Libraries per State Board Accounts to provide change of Fund Acct number and tranfer all trans to new Fund

Added ability to edit the claim # in a posted batch

Check number in batch will auto fill to the next available check

V12 invoice number entry now accepts alpha and numeric characters

Added a Search field on the Check History Screen

Cash Balance Report screen - expand the rows to show full description

Cash Balance Report - now all reports User Saved and Default listed are available and working

Cash Balance Report - if combined cash account it separates and categorizes the specific cash accounts on report

JE - added the trans date

JE - auto widen columns to show if amounts were larger

All batch entries - added (unlimited) comment space, was limited to approx. 25 characters

In Chart of Accounts lookup of Extended History added

In Chart of Accounts the lookup added for descriptions

In Batches - put the Invoice date on the individual entry lines
Ver 10: bdsfund10.EXE 10.12 4/30/19
NO CHANGES OR ENHANCEMENTS TO THIS VERSION. SUPPORT ENDS 10/31/2021. INSTALL FUND ACCOUNTING V12 AND DOWNLOAD A MANUAL OR REQUEST ONE FROM US.

Reverse penalty option adjusts for aging penalty to reflect actual late status

Added RW health check for YTD Budget figures

Edit posted GL batch without a Fund Balance account

Update for 1099 (Iowa) electronic reporting

Added Updated Budget/Revenue by Year reports

Improved the Check Recon bar
____________________________________________________________________________________________________
Utility Billing/UBLite: bdsub10pw.EXE Ver 10.907 7/6/22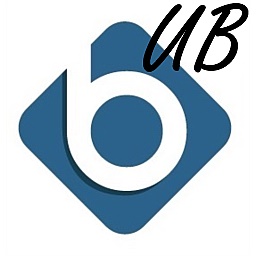 Added Phase One of the Banyon Utility Billing Add On Module Dashboard (Data Tables-Tab Layout)
Added required fields for the Aclara meter interface smart meters
Added tag to those accounts that were applied via meter swap for reporting purposes
Expanded Memo Logged Field when changed or text added on
Special feature added to easily handle online payments of Final Billed Accounts that have had account number changed
Added Auto Memo Entry to show old account number for a Final Bill
Added option to allow final acct # to remain the same as a Final Bill
Added PSN internet bill pay Winscp.exe for Cloud platform
Added Neonlink online bill pay with Neonlink email bills as a profile module
Added aging removal of penalty when the Remove Current Penalty option is used
Added longer name for Internet Bill Pay Profile Description
US Bank online payment layout modified to add date format in file name
Added optional printed PIN number assigned to accounts to the Disconnect Notice
Enhanced Backup routine to increase transmission speed
Changes to Full and pre-print Full Bills to accomodate Microsoft Printing funtions
Enhanced Printing Work Order from manual meter read screen
Added ability to clear and restart a transfer from UB to Fund Acctg in Receivable Transfer screen
Added new full billing form (customized) to add CCF difference of usage
Added ability to move mailing addresss on Post Card Bill #2 form
Added "Billing ebill list account" field to Account Category of Report Writer
Improvements to the DocuSend email bills module
Improved meter swap out file transfer
Improved Receipt Entry on Account Screens Balance Field
Add ability to import rebates. Special customer request.
Added DocuSend Email Presentation profile and transfer file for email billings
Added message to limit receipt batch names to 12 chararacters
Added Service Users List to exclude Final Billed Accounts
Added email field to Account Billing, Owner tabs

Special Certify Report Customized

Fixed margins on posted batches: Entry Register and Entry Register with Dates

Updated Prepare Check feature to use last name, first name layout

Print option on Ribbon to print color or black

Allow for credit import from file

Sending or receiving your entity data to or from Banyon Data now uses Winscp instead of FTP

Added Report for End of Year category (EOY) to show receipts by posted date range entered

Fixed blurred double image on Service Address Lookup when using far right drop down arrow (no finals)

Added feature to check if final bill(s) on an active account during receipt entry - printed instructions

Ability to move billing history on final bills and increment the resident number also.

Added decimal places to Ontario Electric discount percentage

Expanded Entity Name field on Penalty Full Bill and Pen Full Bills showing No Aging for those very long names

Updated Online Payment Profiles and Partner list

Added ability to change the size of the Report Writer logo used to display on reports

Added Rebuild Batches in Other Tools menu - Check and Fix Problems page. Removes zero balance batches

Added full list of Meter Device Interface Profiles for use as add-on modules with Utility Billing application

End of Year or Anytime of Year Charges sorted by date

Added option to transfer to meter device system the customer account number with "-" (dashes) between number sets

Added ability to the receivables transfer of finals bills from different billing periods to Banyon Fund Accounting

Improved the FA Transfer look up procedure to improve access times to batch table entries

Added to PSN bill pay file transfer City, State, Zip default fields

UB Lite (Basic vs. Advanced) versions available as part of regular download update

Added checks for downloading Internet payment files for importation into UB

Landlord Added for multiple accounts in Accounts Collection in Report Writer

Added Pay Assistance as part of the Test/Preview Bill on the Meter Screen

Added Point/Pay Internet Pay module profile

Improve GovPay auto-transfer of online payment batches with multiple files

Added Mueller MI.net AMR Interface Profile (Upgrade Module)
GovPayNet added as profile for internet bill pay option
PSN Features Added for Internet Bill Pay transfers

Payment Entry Bar Codes added to PrintTech penalty form

Added AMR Meter Transfer Profile for Sensus Vflex (Upgrade Module)
New Report Writer Standard Report Set Download to Import - RW repair will run auto to secure reports.
If using Microsoft 64 bit Office with Access and/or PSN web pay for 64 bit download PSN 64 bit bdsub2010.EXE Be Careful-Must be 64 bit runtime used. Download this link.
____________________________________________________________________________________________________
Update Your V10 Service Order:
Service Order DOWNLOAD: bdsso10.exe Ver. 10.07 6/7/21
Added utility billing account balance to Service Order input list and used in Serv Order template
______________________________________________________________________________
Update Current V10 Point of Sale (POS):
DOWNLOAD: bdspos10-121321.exe 10.05, 12/14/21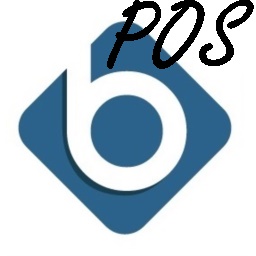 Print Mulitple Copies of Receipts - Can be turned on in the Setup Screen
Added additional lines on reports for receipts

Now splits receipt transfer between creidt card and cash payments

Waukesha County Tax Entry POS transfer to Fund Acctg using Service Sale Collections

Added global search for MS Cash Drawer ports to add to suite of printers used

Balance field fix for full balance on final utility billing accounts

Flag overpay amount for Waukesha County online tax payments

Subtract late claim CR from reported taxes to Waukesha County Taxes

Added Extra Security for User Rights on Passwords

Added Report Writer export to CSV format improvements-Summary Reports

Added easier Permit distribution to Property Management

Transfer (import) UB and Prop Management date field (8/4/17)

Added tax exempt amounts to show on report writer reports (6/26/17)

Added option for printing entity logo on narrow receipts (6/26/17)

PSN payments import to POS

Improved distribution screen - tax totals (3/15/17)

Improved access speed to database links. Faster! (1/18/17)
______________________________________________________________________________
Property Management (Including Permits, License, Special Assessment, Pet Licensing, Cemetery Management, Property Tax, Zoning Violation Management):
DOWNLOAD:bdssa10-101822.exe Ver. 10.65, 3/18/22
Improved Banyon interface with Microsoft Printer dialog affecting Access database

Improved Contractor Record Entry

Added DOB and user-defined fields to Licenses category in Report Writer

Property Tax software changes

Inspection sorting

Customized Changes added for Downingtown, PA Property Tax Services

Changes added to the Property Tax Module for reporting purposes

Update to Property Tax Module for user design forms

Combine properties and lots in Special Assessments

Property Tax Payment Reversal made easy

Improve posting Special Assessment receipts

Quarterly Permit Report Form

Multiple Violations on Notification

Sprinkler check box added and other features

Added updates to Cemetery Mgmt Mapping module

Added the Property Tax Entry Module to PM

Enhancments to the Tree Management Module (8/21/17)

Lot Order Changed to numeric - additonal feature (3/15/17)

Option to print contractor phone number on permit rather than owner (11/29/16)

Inspections may be attached directly to property screen!!

Option for Inspection phone numbers by permit type

Customizable Inspection Cards

Fund Project Added to Assessment Distribution

Tree Inventory Module Added - Add on

Pet License now report on past issued tags

Inspections module now available as web-based application

Properties and owners can be synchronized and added to Utility Billing!! NICE
______________________________________________________________________________
Update Current V10 Vault Backup
Vault Backup / With Auto-Scheduling DOWNLOAD Version 10.01: vault.exe 11/30/20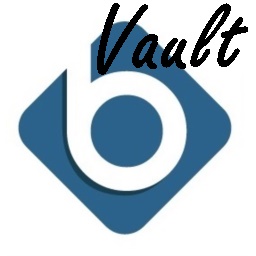 Automatically schedule your backups
______________________________________________________________________________
MicroSoft download Office Access Patch Causing Problems for Banyon Data Software
FIX OPTION FOR "Error 3340Table ZstblControl Query"
If you had a Microsoft Office update (Autorun) in the past few days and you have gotten the above message accessing Banyon Data or any other software using MicroSoft Access Runtime 10 then read the following fix. If you don't get this error message then you DO NOT have to run the steps below. Here is a link to a site that describes why the corruption occured. Banyon Data has the solution for our software to run but not other programs affected. If you like, you can try and contact MicroSoft support and ask them to assist you in uninstalling the Office Updates listed below that are causing the problem.
We are in touch with the Microsoft Access development team and do not have a clear answer on what went wrong and how something so serious was released to the world.
We share your concern that security updates like this cause a bigger problem than the viruses or malware they are attempting to block.
Here is their web page describing the problem: Access error: "Query is corrupt"
MicroSoft's announced solution is several weeks from now is clearly unacceptable for most situations. We hope they will respond more quickly and we will provide more information as we learn it.
SOLUTION NOW FROM BANYON DATA: MicroSoft Fix or Correction
Uninstall specific MicroSoft updates that caused problem(s)
Click on Start and click on Control Panel. Find Programs and Features and click on the View Installed Updates menu option (normally in upper left corner area)
Next, in the upper right hand corner enter in the Search Installed Updates Box the Product Code (KB4484127 or KB4484113) you are intending to uninstall and press the magnify glass graphic and the update will be highlighted in the table. Finally, right click on the highlighted row or name and click on uninstall.
Office 2010 update dated November 12, 2019 KB4484127
Office 2013 – Uninstall update KB4484119
Office 2016 update dated November 12, 2019 KB4484113 and KB3085368
Reboot computer(s) and open a Banyon Application.
Follow these steps to complete MicroSoft fix. If you did this already, be careful because MicroSoft can auto run an update again. They removed their update late Friday. So, take run auto updates off your system (See your IT Support staff) and run the fix again.
Press the Windows key and R to bring up the Run prompt.
Type "appwiz.cpl" and press [OK] to launch the Control Panel's Program and Features program.

Click [Viewed installed updates].

In the Search bar, search for the following KB's.

Office 2010: KB4484127
Office 2013: KB4484119
Office 2016: KB4484113

On this system, KB4484127 is present.

Right-click the program, and select [Uninstall].

Click [Yes] to start the uninstall process.

The prompt will ask if you're ready to uninstall. Click the [Uninstall] button to proceed.

Click [OK] when the uninstall of the update was successful.

System Type 32 or 64 bit Operating System
To check what System Type you are using click on Start, then click on Control Panel and Click on System and it will tell you either 32 or 64 bit operating system or based processor. Next, select the step link below for the System Type you have on that computer using Banyon Data software.
Step 1: Upgrade to Microsoft Access Runtime 32 bit Version 2016
You do not have to install Office 2016 to be able to upgrade the runtime version. If you have successfully installed this version your background and top banner of the Banyon Data software applications will be

red in color

.
Close all Banyon Data Applications on all computers (Recommended).

Download the file upgrade2016.exe (Estimated time to download can vary but it is a large file) to your desktop and run on all computers using the Banyon Data Applications.
Select Add or Remove Features option and press the CONTINUE button.

A message may display asking you to reboot the computer. Please do so to complete installation.
Step 2 if needed: If you get an error message after installing the 32 bit Access 16 Runtime then your computer is a 64 bit machine and you must install the 64 bit runtime below. Rebooting computer(s) after install is highly recommended.
Access Runtime 2016 X64 based pc download file to install: AccessRuntime64.exe
___________________________________________________________________________
If, after installing AccessRuntime32 or 64.exe the computer still does not load the Banyon Data software program then run the Runtime 10 or 13 options below.
Step 1: Run MicroSoft Access Runtime 2010
Step 2 Option for X64 bit: Run Microsoft Access Runtime 2010 64 bit

______________________________________________________________________________
Run MicroSoft Access Runtime 2013 32 bit
Run MicroSoft Access Runtime 2013 64 bit