Download Software Updates
Save and Run Disable Leasing routine linked here to remedy Microsoft Windows issues with corrupting data. Available to customers using Windows 10 in a network server configuration. You must run this program on all computer stations and the Server. BE sure to close all open programs. CLICK HERE
Remember, when installing to a network configuration be sure you have pathed the network server and all attached computers with the UNC or Universal Naming Convention path (ex. server/c:/bdwin) rather than mapping drives (ex. M). Our software performs better this way.
ONLY active support customers may download sofware. If we have your email we will send your organization periodic update notifications of IMPORTANT AND ESSENTIAL new features and enhancements. No new installs. Call for a Flashdrive or CD for new computer install(s). Warning - Be sure to close the subject program before installing the program update. New icon shortcuts have been added with update installs. If you have two icon shortcuts after loading update then delete the old icon shortcut. New icon shortcuts are shown next to the download links below.
_____________________________________________________________________
Update Current V10 Payroll: 2019 Fed and State Tax Update
DOWNLOAD: bdspay2010-082019.exe Ver 10.52, 8/20/19
Added ability to run Workers Comp Reporting by period(s)

Add more space for MN payroll check stub memo field for phone number to be added as required

Reporting MN State Unemployment retains full digits for ID when exporting or sending

Custom feature - for Montana cities and the MT SUTA online reporting

Custom feature - for client to opt in/out of showing all ded/ben on pay register amount or no amount
Added ability to set local tax as tax sheltered

Iowa W2 Electronic Reporting to State AVAILABLE NOW

Improved Timecard submission to Payroll Application

Added variable overtime rates for MN city and duplicate check verification

Added ability to print /email check stubs (option)

Update for Montana retirement reporting statements

Improved reissue check process and transfer to Fund Accounting

Added break time auto deduction

Added Oregon Taxes (State Tax is calc'd after Fed Tax taken from Gross)

Added Report Writer improvements to CSV export format

Changes to W-3C

Added NEW magnetic W-2 filing change for FF code-healthcare reporting on W-2 (12/20/17)
______________________________________________________________________________
Only download the Electronic Timecard Module update if you have purchased this module from Banyon
(There would be a separate "BDS TIMECARD ENTRY" icon on your desktop if you have purchased)
Timecard Mod DOWNLOAD: bdsexp2010-082019.exe Ver 10.06 8/20/19
Option added to select which task to log time under

Manual timecard entry option now available for non-electronic accessible employees
_______________________________________________________________
Update Current V10 and V12 Fund Accounting:

DOWNLOAD Version 10: bdsfund2010.EXE Ver 10.12 4/30/19
Added RW health check for YTD Budget figures
Edit posted GL batch without a Fund Balance account
Update for 1099 (Iowa) electronic reporting

Added Updated Budget/Revenue by Year reports

Improved the Check Recon bar

Made sure Allow Use (Usage) of customer/vendor is checked as default

Tables with long descriptions or account numbers now expandable and widened

External Batches can now load by Reference Number sequentially
Update V12: bdsfund12-101519.exe V12.22 10/15/19
Please notify Banyon Data if you download, for the first time, this version (V12) of fund accounting

. Simply email us at

This email address is being protected from spambots. You need JavaScript enabled to view it.
IMPORTANT: This version 12 also contains the version 10 screens and functions. So, even though we want you to upgrade to the new version 12,
we do give you the option to do so slowly, at your own pace, by allow you to have both versions of the Fund Accounting Software application available to use.
IMPORTANT

:
When the update is installed on each computer chosen to run the Fund Accounting you will notice that you have a second shortcut icon on the desktop. This is our new logo and is now used with our releases. You may remove the old shortcut or retain at your pleasure.
Enhancements Added Several V10 features and V12 new features added to V12 (10/15/19)
Check number in batch will auto fill to the next available check
V12 invoice number entry now accepts alpha and numeric characters
Added a Search field on the Check History Screen
Cash Balance Report screen - expand the rows to show full description
Cash Balance Report - now all reports User Saved and Default listed are available and working
Cash Balance Report - if combined cash account it separates and categorizes the specific cash accounts on reportJE - added the trans date
JE - auto widen columns to show if amounts were larger
All batch entries - added (unlimited) comment space, was limited to approx. 25 characters
In Chart of Accounts lookup of Extended History added
In Chart of Accounts the lookup added for descriptions
In Batches - put the Invoice date on the individual entry lines
Fund Accounting Version 12 Manual - User Guide (pdf file; 35 pages two sided)
Fund Accounting Version 12 Q and A briefing on quick responses to commonly asked questions (pdf file)
Fund Accounting Workflow Module Manual - User Guide (pdf file; 6 pages two sided)
_______________________________________________________________
Update Current V10 Utility Billing and UB Lite:

DOWNLOAD: bdsub10.EXE Ver 10.786 10/14/19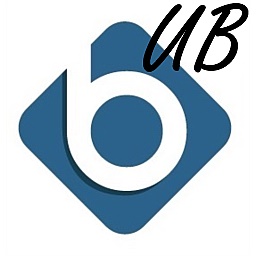 Added ability to change the size of the Report Writer logo used to display on reports
Added Rebuild Batches in Other Tools menu - Check and Fix Problems page. Removes zero balance batches
Added full list of Meter Device Interface Profiles for use as add-on modules with Utility Billing application

End of Year or Anytime of Year Charges sorted by date

Added option to transfer to meter device system the customer account number with "-" (dashes) between number sets
Added ability to the receivables transfer of finals bills from different billing periods to Banyon Fund Accounting
Improved the FA Transfer look up procedure to improve access times to batch table entries
Added to PSN bill pay file transfer City, State, Zip default fields
UB Lite (Basic vs. Advanced) versions available as part of regular download update
Added checks for downloading Internet payment files for importation into UB
Landlord Added for multiple accounts in Accounts Collection in Report Writer
Added Pay Assistance as part of the Test/Preview Bill on the Meter Screen

Added Point/Pay Internet Pay module profile

Changed EOY Receipt reports date formatting to remove the time stamp (not date) from sorting filter

Added supplemental report to show EOY receipt detail listing by service to confirm Receipt Summaries

Improve GovPay auto-transfer of online payment batches with multiple files

New icon shortcut on desktop added as shown above

Add retention of PopUp Message for Account

Added Mueller MI.net AMR Interface Profile (Upgrade Module)

Improve History Management to convert to new versions of software

GovPayNet added as profile for internet bill pay option

Improvements to Meter Swap-out routine (importing)

Added Report for municipal electric service reporting (date range filtering)

Added budget account pay amount total for Full Bills Summary Form 3

Added ability to unpost receipts to reverse of payments in Certification module

Expanded the transaction comment field for customer adjustments

PSN Features Added for Internet Bill Pay transfers

Payment Entry Bar Codes added to PrintTech penalty form

Changes as requested to the InfoSend Bill form

Added no rate charges to the Billing Register Summary by Rate Report

Added AMR Meter Transfer Profile for Sensus Vflex (Upgrade Module)
New Report Writer Standard Report Set Download to Import - RW repair will run auto to secure reports.
DO NOT DOWNLOAD THE LINK BELOW IF USING 32 BIT MICROSOFT OFFICE. ASK YOUR I/T PROFESSIONAL OR CHECK THE BOX COVER.
If using Microsoft 64 bit Office with Access and/or PSN web pay for 64 bit download PSN 64 bit bdsub2010.EXE Be Careful-Must be 64 bit runtime used. Download this link.
_________________________________________________________
Update Your V10 Service Order:
Service Order DOWNLOAD: bdsso2010.exe Ver. 10.07 8/31/17
Added ability to optional page browse by SO numeric order

Added utility billing account balance to Service Order input list and used in Serv Order template
______________________________________________________________________________
Update Current V10 Point of Sale (POS):
DOWNLOAD: bdspos2010.exe 10.05, 12/28/18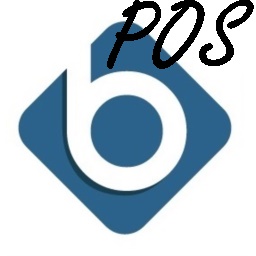 Waukesha County Tax Entry POS transfer to Fund Acctg using Service Sale Collections
Added global search for MS Cash Drawer ports to add to suite of printers used

Balance field fix for full balance on final utility billing accounts

Flag overpay amount for Waukesha County online tax payments

Subtract late claim CR from reported taxes to Waukesha County Taxes

Added Extra Security for User Rights on Passwords

Added Report Writer export to CSV format improvements-Summary Reports
Added easier Permit distribution to Property Management
Transfer (import) UB and Prop Management date field (8/4/17)

Added tax exempt amounts to show on report writer reports (6/26/17)

Added option for printing entity logo on narrow receipts (6/26/17)

PSN payments import to POS

Improved distribution screen - tax totals (3/15/17)

Improved access speed to database links. Faster! (1/18/17)
______________________________________________________________________________
Update Current V10 Property Management (Including Permits, License, Special Assessment, Pet Licensing, Cemetery Management, Property Tax, Zoning Violation Management):
DOWNLOAD: bdssa2010.exe Ver. 10.59, 4/22/19
Customized Changes added for Downingtown, PA Property Tax Services
Changes added to the Property Tax Module for reporting purposes
Update to Property Tax Module for user design forms

Combine properties and lots in Special Assessments

Property Tax Payment Reversal made easy
Improve posting Special Assessment receipts
Quarterly Permit Report Form
Multiple Violations on Notification
Sprinkler check box added and other features
Added updates to Cemetery Mgmt Mapping module
Added the Property Tax Entry Module to PM

Enhancments to the Tree Management Module (8/21/17)

Lot Order Changed to numeric - additonal feature (3/15/17)

Option to print contractor phone number on permit rather than owner (11/29/16)

Inspections may be attached directly to property screen!!

Option for Inspection phone numbers by permit type

Customizable Inspection Cards

Fund Project Added to Assessment Distribution

Tree Inventory Module Added - Add on

Pet License now report on past issued tags

Inspections module now available as web-based application

Properties and owners can be synchronized and added to Utility Billing!! NICE
______________________________________________________________________________
Update Current V6 Vault Backup
Vault Backup / With Auto-Scheduling DOWNLOAD: vault.exe 11/2/15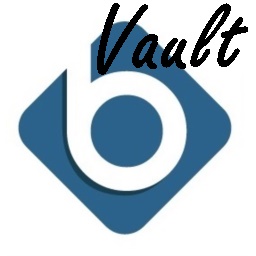 1. Automatically schedule your backups
______________________________________________________________________
Upgrade to Microsoft Access Runtime Version 2016
You

do not have to install Office 2016

to be able to upgrade the runtime version. If you have successfully installed this version your background and top banner of the Banyon Data software applicaiton will be red in color.
Close all Banyon Data Applications on all computers (Recommended).

Download the file upgrade2016.exe (Estimated time to download can vary but it is a large file) to your desktop and run on all computers using the Banyon Data Applications.

Select Add or Remove Features option and press the CONTINUE button.

A message may display asking you to reboot the computer. Please do so to complete installation.
______________________________________________________________________________
FEATURES ADDED TO SOFTWARE OVER THE YEARS.
Payroll Features added in past:
New Form 1095 (Health Plan Form)

Updated to meet new 941 format - 2015

Changes added for Indiana 2016 Retirement PERF

Sort option for ACH report Alphabetically listed

Update adds entity information on check stub

New Form 1094 now available

Added new column to Payroll Summary that lists State Gross Pay and total

Added two fields to the Timecard Transaction Report Category (Chk #, Date)

Added state taxable gross fields to Report Writer

Added State of Kansas Retirement Module

NEW - mandatory 2018 WI Retirement reporting on Retirement Screen (7/19/17)

Updated 941 Quarterly Tax form (7/19/17)

Added 7 digit to the posted check numbers (5/18/17)

Option to hide employee number on check stubs (5/1/17)

MN Unemployment Summary Report updated for State Gross field (4/21/17)

Mandatory changes to 941 Form added (4/4/17)

Checks in Check Recon can now be sorted by Check #

Severance rate added to employee leave screen

2017 TAX UPDATE AVAILABLE - CLICK 2017 Tax Update link above (12/29/16)

ACH emailer creates stub for emailer notification

Montana MPERA transfer - New layout NOW available
Fund Accounting Features added in past:
Additonal 1096 forms change added for mail hard copies

Printable sample of check to preview screen

1099 modified to drop dashes for WI electronic transfer to State

Auditors request to eliminate renaming a posted batch now in effect

Renaming a batch is allowed prior to posting

1096 for new 2016 form - Sample - Annual Summary and Transmittal of U.S. Information Returns

External Batches - Date column widened

Invoice Statements now sorted by Due Date

Now has field to enter comment why a check number had been changed

Update generates IA City Budget Report(s)

Added External Batch transfer for Utility Billing Credit Payments by Check

Added POS external batches can handle PO and Invoice # duplicates - PA

Added check stub sort by invoice # (11/27/17)

Edit posted batch no cash account (10/27/17)

Budget timing issues resolved. Update now faster (9/28/17)

Now easier import of reports from backups via the Tools Tab (8/3/17)

Preperations added for new version 12 coming soon. Version 10 and 12 will be available on same release. (8/1/17)
Utility Billing Features added in the past:
Changes to the PrintTech Sealer Billing Form bar code on return envelop flap.

Added new feature to prepare a check in external batch to run refunding credits in Fund Accounting.

Added changes for the special Uwchlan, PA Bill Form.

Added PIN field to file transfer for online internet pay.

Added ability to inactivate service while remaining on account for readings.

Added rounding of penalties for budgetted accounts.

Added Changes to the printech sealer billing form (2/28/18)
Added Account Bill Message to Report Writer Account Collection
Added auto import from GovPay internet bill pay website - multiple sets
Added Work Order option to adjust quantity levels in Inventory software

Add and View Sump Pump Service Work Orders.

OCR line added to bill and penalty forms- Character Reads

Added abillity to have decimal reads and usage rates

Added Ontario, Canada Electric Module

Added Notes to Work Order Form 2 on METER-MISC TAB

Now allows for two characters in the Account Type field

Added note on Account Screen upper right. Show dollar amount of a pending payment

Added Auto Height for printing of Memo Pad entries. Allows wrap around in reports

Tightened User Rights for Read Only and No Access (12/30/16)

Added InfoSend Full Bill Tier to regiment of available forms (12/28/16)

Added non-standard CSV Meter Device file exports when combining fields - Beacon (12/28/16)

Added index check for receipt entries to ensure complete tables - programming code item (12/14/16)

Opt out paper or paperless option added for PSN download notification (12/8/16)

Complaint Menu item changed to Note Tracking to be more inclusive of issues (12/8/16)

Quick save to Certified List Edit (12/2/16)

Added Kamstrup Company meter import and export interface profile (11/22/16)

Pay multiple customer accounts with one entry to batch (11/09/16)

New feature added for Payment Service Network - RevTrak online payments for final bills.

Ability to move mailing address up or down on full bill and penaly full bills.

Move accounts/customers and move their services, meters, history and work orders.

Meter "swap-out import" for changed out meters now easier and simple.

Added a customerized form for a customer needing special full bill graphing treatment

Quick Pay feature

to click account balance field on account screen and enter payment.

Revtrak now has auto total emailing bills for 64 bit computers

Tier Report now supports customer listing of group totals by date range selected.

Revtrak auto load added to import receipts

Added Landlord as an Owner option and added to Report Writer

Retain messages for Owner Notification bill forms (7/27/17)

Equinox Meter Device NEW order transfer Profile (7/21/17)

Auto add date to POS trans that have no date transferred to Utility Billing (7/19/17)

DNR Summary Report now supports two character type field for sorting (6/29/17)

Added "cc" code for credit card available in check # field and to be retained (6/29/17)

Added block view of SSN on account screen. Click field and allowed to view (6/29/17)

AMR Itron new profile if sending services to reading device separately (6/22/17)

Added a Compact and Repair button to ribbon menu for ease of use (6/16/17)

Removed macro sets giving erroneous messages in Report Writer

Added Landys and Gyr for daily demand reads separate from regular mtrs (6/9/17)

Now accomodates import of "special" CSV files for meter reads (6/2/17)

Added printed multiplier on Bill to File for outsource printers

PrintTech Sealer Bill and Penalty Form added (8/11/17)

Added Special Demand Electric Rate to use meter multiplier (8/2/17)

Retain messages for Owner Notification bill forms (7/27/17)

Equinox Meter Device NEW order transfer Profile (7/21/17)

Auto add date to POS trans that have no date transferred to Utility Billing (7/19/17)

DNR Summary Report now supports two character type field for sorting (6/29/17)

Added "cc" code for credit card available in check # field and to be retained (6/29/17)

Added block view of SSN on account screen. Click field and allowed to view (6/29/17)

AMR Itron new profile if sending services to reading device separately (6/22/17)

Added a Compact and Repair button to ribbon menu for ease of use (6/16/17)

Removed macro sets giving erroneous messages in Report Writer

Added Landys and Gyr for daily demand reads separate from regular mtrs (6/9/17)

Now accomodates import of "special" CSV files for meter reads (6/2/17)

Added option to remove quotation marks for Heartland Online Pay profile (2/28/18)

Added Customized Bill and Penalty form for outsource printing - PA (1/10/18)

Added Certified as a transaction name on the Bill Register Summary (1/5/18)

Added new door knob form - customer specific

Added several easy link AMR company layouts as profiles if using meter device interface

Added non-standard CSV import for internet bill paying

Added "Bill is a Copy" option to transfer to Send Bill Info to File

Added ETS payment profile to UB

Added Dymo Labelwriter to the print address for billing customer

Added Full Bills Summary 2 billing form

Added Moveable Mailing Address area on penalty bills (8/31/17)
Point of sale
Allows two printed receipts for property tax entry module users (12/19/16)

Allows option to prevent price and discount changes at counter entry (12/15/16)

Allows credit card PSN payments in POS to be uploaded seperately and not sent to UB batch (11/29/16)

Added Payment Service Network (PSN) transfer of prop tax data for online payment (11/11/16)

Added Batch Number field to Report Writer Distribution Register

Update adds customer's credit or balance forward amounts on receipt
______________________________________________________________________________
Part 1 - Microsoft Access Runtime 2010 32 bit: AccessRuntime.exe
Part 2 - Access Runtime 2010 Interface: RT2010.exe
_______________________________________________________________________
Access Runtime 2016 64 bit download file to install: AccessRuntime64.exe