If your entity collects tax money but does not actually calculate the bill, Banyon Property Tax Collection is what you need. Simply load the county tax file and you are ready to start collecting.
Property Tax Collection Detail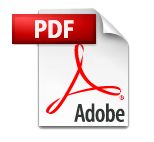 Feature Highlights:
Built right into Banyon Point of Sale Software with the added benefit of displaying a property tax collection screen to easily view the bill.

Customer can pay total bill or pay what is currently due.

Easily apply lottery or school credits.

Flexible set up for applying penalty and interest.

Look up by key#, bill#, owner, or address.

Automatically flags late customers.

Mid day and end of day closing to balance drawer.

Print a deposit slip during end of day or mid day processing.
Property Tax Software Used if your entity calculates and prints the tax bill.
Property Tax Detail