It's "Payday" and this day is one of the most time consuming procedural days for an organization. There's immense pressure to get everything right on these days, so that the employees will feel satisfied and know that the management is competent. This isn't always easy to do, however, as other financial obligations can distract from this important task.
Convenience and organization are the key elements in the development of our payroll accounting software. Our goal is, and always has been, to make things easier for our clients, and the mission of this tool is no different. Not only will our tool make things simpler, it even points out possible red flags in the system.
The software includes a step-by-step aid and electronic guide that will allow you to ensure that everything is complete and where it should be, and each step of the process runs effortlessly. Our warning wizard will also help ensure a smooth payroll calculation, so that management has a ready answer for any possible dispute.
We've pulled out all the stops to ensure that the clients will have all the information they need to make a decision on purchasing our payroll software. This is the reason we've compiled a detailed summary of what the tool can do for a business, as well as a short feature video that makes the process easier to understand.
We've also taken the best benefits of the program and listed them below for your review. But if you still need more data about the product, feel free to ask our team and talk to us directly. We want to work closely with our clients so that they can make the most of the products we offer.
Summary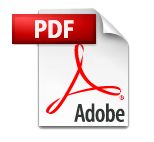 Detail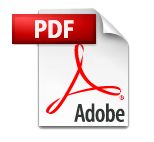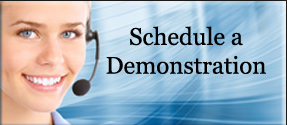 ____________________________________________________________________
Feature Highlights:
Payroll labor distribution transferred to Banyon Fund Accounting

Step-by-step payroll process and checklist built in.

Prints Public Retirement reports and supports electronic filing.

Print 941 (including schedule B) and Quarterly Wages (SUTA Report).

Print W-2 & W-3


Easily re-issue lost checks.

Track and print any type of leave including comp time.

Schedule deductions and benefits by pay period.

Automated wage increase tool by department or employees.

Retro pay wizard will save you hours figuring out back pay.

Deduction/benefit reversal wizard.

Allocate pay by % to account code or by hours worked on timecard.


Print checks with digital signatures (password protected).

Budget Forecast for employee, department, account code, and more.

Easily calculate liability for an employee or show totals for all employees.

Export reports to Word, Excel, or PDF

Human Resource options included at no additional charge:
Emergency contacts

Dependents

Certifications

Reviews

Drivers License Number

Attachments

---
Payroll Add On Modules

Direct Deposit: ACH Directly deposit payroll checks via ACH transfer to employee bank account(s). Not all employees have to use direct deposit. Payroll information can be printed on paper for employee records. Setup deposit profiles for employees that can deposit ACH transfer dollars to multiple checking and savings accounts, as well as multiple banks. More detail.

Retirement Report Printing: Automates reporting process for state retirement plans for MN, IA, AK, SD, ND, WI, IN, KS, TX, AR, ID, and MT-Montana MPERA transfer file has also been customized to meet unique specifications requied in 2016. (Click on selected State abbreviation for more detail and sample reports).

Employee Electronic Timecard:Tired of entering in hours from employee paper time sheets? Use our timecard software to install on employee computers or a centralized computer. Use as time clock or let employees view time sheet to fill in hours. Each employee timecard can be customized. More detail