Improve the process of how pet licenses are issued, tracked, and renewed. Easily generate renewal notices that fit into a window envelope.
Pet License Detail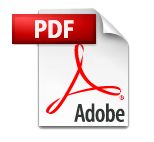 Notable Feature Highlights: Woof, Woof...
Keep track of: type, breed, pet name, color, date born, sex, spayed or neutered, tag#, issue date, expire date, status, show picture, vet info, rabies info, impound info, and more.

Print application and license.

Easily print renewal notices by expire up to date.

Report on any field listed using report writer.

Tracks impound information and prints release form.

Assign violations and other misc. fees..