View and Print Banyon Installation Kit and Guide
PREPARE YOUR NETWORK FOR BANYON DATA INSTALLATION
We recommend that you use the Access 2010 Runtime from Banyon on all PC's.
Install the DisableLeasing and DisableLifetimeCache on each of your PC's. We recommend that you run these two programs on the Server and then restart the server.
We recommend that each user is a Local Administrator on their PC.
We recommend that you change the Data Location with the Banyon software to use only the UNC path (\\server2012\Banyon) and not the drive letter path (J:\). This needs to be updated on each PC and in each Banyon Application. This is located under File, Data Connection.
Please setup an Exclusion in your Webroot SecureAnywhere Endpoint Protection to exclude and directory where an Access Database (*.mdb, *.ldb) file exists. (

\\Server2012\Banyon

, and Local C:\BDSWIN folders). Do this on each PC and the Server.
Click here to download updates
Protect your Banyon Software data with Banyon Data Backup Vault. Have confidence knowing your data will be restored in the event of a tornado, fire, flood, or computer server crash.
________________________________________________________
Need Hardware and Networking Installation and Support
Pete Anderson
201 Burnsville Parkway West, Suite 130J
Bursville MN 55337
(952) 882-1160
E-Mail:
This email address is being protected from spambots. You need JavaScript enabled to view it.
Online Payments, Billing, eBills, eCheck pay, Credit Card Payments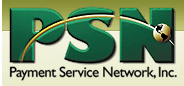 Banyon Data and PSN partnership summary
Banyon Data Systems partners with PSN to bring you the widest suite of payment, billing and communication services. PSN can capture any payment from any channel and consolidate them for automatic posting into your ledger. You can now easily accept ACH, credit/debit cards, money orders, paper checks and even cash. PSN provides solutions for online payments, automated/live phone payments, payments coming through bank bill pay systems, scanned paper checks, swiped credit cards and more.

Xpress Bill Pay Features Brochure / Xpress Bill Pay Setup Instructions
Xpress Bill Pay's online payment management system integrates with Banyon Data software, giving your customers an easy and convenient way to pay online, via mobile app, or over-the-phone, while being pain-free and efficient for you. Your customers are able to go paperless and view bills online, make one-time payments, setup recurring automatic payments, and receive email and text notifications when new bills are available and payments are made. Your staff is able to receipt all utility and non-utility payments, electronically receipt bank bill pay checks, and generate extensive reporting for bank reconciliation, transaction management, tracking customer usage, and much more.
_________________________________________________________________________
Order Banyon software vendor, payroll checks or utility bills?
Business Forms & Systems - Email: This email address is being protected from spambots. You need JavaScript enabled to view it. - Phone: (800) 842-6239
_____________________________________________________________________
GovPayNet is now AllPaid
AllPaid is a category leader and a solution-oriented processor of credit and debit card payments to government agencies. Overall consumers rely on us in making more than 2.2 million payments annually to over 2,300 agencies in 35 states. Our twenty years of service to government agencies demonstrates our commitment to superior innovative payment solutions. We are a Securus Technologies Company. (888) 561-7888

_____________________________________________________________________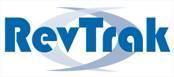 Banyon Data Systems partners with RevTrak to provide cities with the best way to receive money from residents. Save valuable time for city personnel and residents by using a personalized RevTrak® Web Store to collect utility fees. Collect fees online, by mail, or in person using a card reader at the city office.

· Easy account balance lookup for residents
· Secure PCI DSS certified solution
· Fund based reporting
· Over 20 years of unparalleled client service
_________________________________________________________
Kotapay is a leading provider of ACH and Credit Card Processing. Automate accounts payable/receivable, simplify the collection of bills, reduce administrative costs and streamline reconciliation while enhancing cash flow by utilizing Kotapay. Unlike other ACH processors, Kotapay is a division of First International Bank & Trust, providing the security and soundness of a financial institution. Learn more about Kotapay by calling (800) 378-3328 or visitwww.kotapay.com.
___________________________________________________________