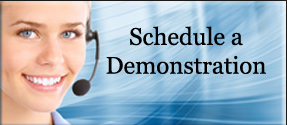 All data considered for conversion needs to be in a comma delimited text file, Excel spreadsheet, or Access database. A successful conversion strongly depends on the integrity of the data file we receive. Before software installation, two conversions will be performed. One initially for testing/evaluation and a final conversion closer to the implementation date. Pricing for a conversion is available after a sample file is received for analyzing.
Banyon Data will convert as much as possible, including as much history and transactions as possible.
Please keep in mind that if another vendor tells you that all history can be converted, I would be very skeptical and ask them for references. Conversion of history is complex, time consuming and can get very expensive. Banyon Data will give you an honest, affordable and doable estimate for conversions.
Make sure you obtain a cost quote to convert and a list of what is to be converted. Finally, be sure to review all converted data to ensure it is correct and accurate.
Banyon Data Systems has been successfully doing conversions for customers since 1988 and prides itself on being honest and upfront with the customer when it comes to costs and conversion promises.
Want to know if we can convert your data? Give us a call at 800-229-1130 and we can help you upload a sample file to our secure FTP transfer site for analysis.