Cemetery Management Software
Organize your cemetery records in this database rather than a spreadsheet or books. Saves time with easy look up and reporting of specific information. Ex., Want a report for all veterans of a certain war or branch of military? Very easy to generate!
Cemetery Records Detail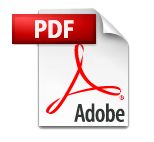 __________________________________________________________
Notable Feature Highlights:
Track burial information like: cause of death, place of death, funeral home, funeral location and time, burial #, burial date, & more.

Track military info like branch, conflict, enlisted date, discharge date, plaques, and duties.

Track maintenance and fees.

Record information about the deed.

Show marker information like type, size, vendor, inscription, and even show a picture.

Mapping feature shows overview of cemetery and then more detailed layout of lots and plots.

Generate reports from all fields listed.