Are your Banyon data files stored off site in the event of a tornado, fire, or flood?
If not, then you should use Banyon Data Backup Software!
Feature Highlights:
NOW INCLUDES AUTO-SCHEDULING OF BACKUPS

Transfer your Banyon data files to our secure servers daily, weekly, or monthly.

Choose to transfer immediately or schedule for later that day.

Confirmation message to print indicating that data was sent successfully.

Choose your own password to encrypt the data being sent.
Banyon Data Vault Detail (features, screens, & reports).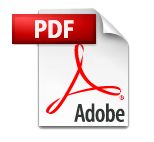 THE BACKUP FILES ARE PASSWORD PROTECTED WITH AES 256-BIT ENCRYPTION.
Annual pricing (per entity):
$79 for 1 Banyon Data program

$119 for 2 Banyon Data programs

$169 for 3 Banyon Data programs

$189 for 4 or more Banyon Data programs